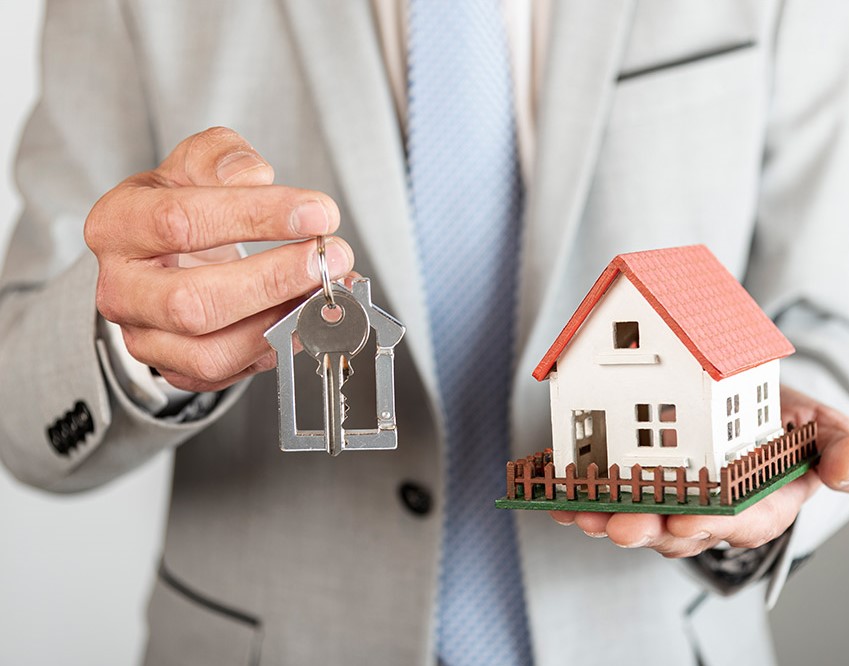 WHAT WE HELP YOU DO:
Apply for all types of home loans in Texas
Knowing more about the types of home loans in Texas can help you prepare before jumping into the property ownership market. Doing research before starting the process will help you create attainable goals and avoid having to back out of a home purchase deal.

Are you ready to purchase new or refinance your property? The next step is to secure financing and complete the purchase. It's time to apply for your property mortgage. There are many types of home loans in Texas. After the preliminary application, you can determine the correct mortgage structure and lenders specializing in your particular situation.
#CHECKYOURSELF
Loan Checklist
Before applying for a loan, gather all the information you may need throughout the process. If more than one person is on the application, documentation must be provided for both applicants.

A lender may require additional information or documentation, but the following list is a good place to start:
Valid forms of identification
Driver's license or official state ID card
Tax documents
The last two years of W-2, 1099s, or federal income tax returns
Employment verification
Pay stubs verifying your last 30 days of employment
Bank documents
Two months of bank statements for all accounts, including 401K or IRA accounts
Rental contacts
Contact information of previous landlords going back two years
Name change documentation
Name change or legal marriage status change documentation (if needed)
VA Loan additional documentation
● VA Certificate of eligibility ● For current service members: Statement of Service and most recent Leave and Earnings Statement ● For prior service members: Form DD-214
Mortgage loan payment calculator
This tool will help you estimate your monthly mortgage payment based on current interest rates and the total loan amount. This payment includes taxes and insurance. By calculating your payment structure, you can better estimate your ability to qualify for and afford your monthly mortgage payment.
Remember, the calculator is for demonstration purposes only and may not apply to your actual mortgage terms. Contact one of our loan officers to better understand your particular situation.
The loan professionals at DFW Mortgage Advisors can answer any questions about specific types of home loans in Texas. Contact us today to discuss what options best align with your property ownership goals.
Get a quote now
Our mortgage calculator will help you determine how much you can afford to borrow.
Get A Quote